---
The End of the Real Socialist: MP Veerendra Kumar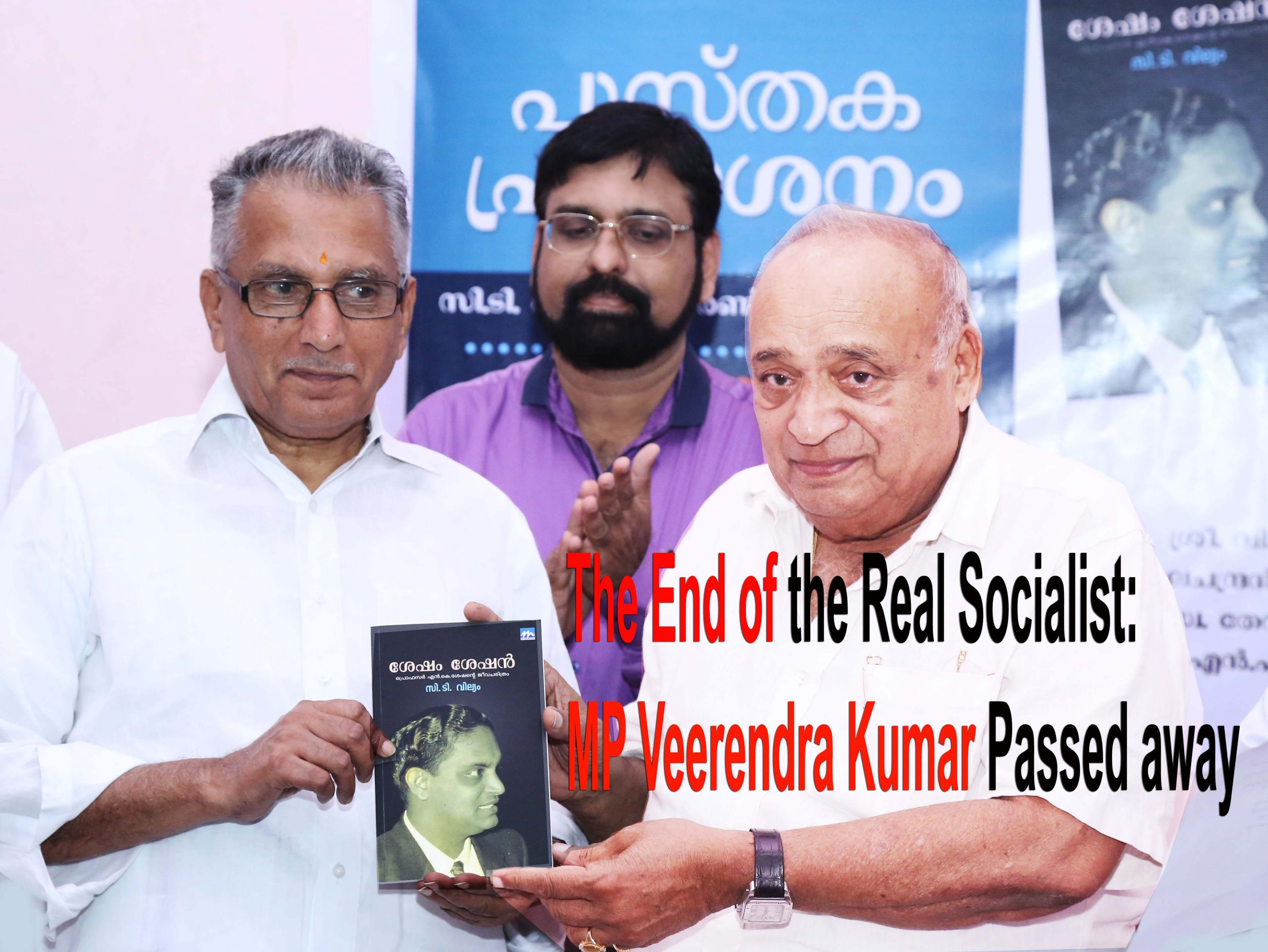 29

May 2020

MP Veerendra Kumar, the eminent socialist and writer passed away. The 84-year-old veteran was the notable Rajya Sabha MP, former Union Minister, and managing director and chairman of leading Malayalam daily Mathrubhumi. He was elected to the Kerala Assembly and the Lok Sabha many times and he was the part of both the LDF and UDF coalitions in the state.

He died of cardiac arrest on 28th May 2020. He was an unquenchable traveler and wrote remarkable travelogues. His travelogue titled Haimavatha Bhoovil bagged the Kendra Sahitya Akademi award in 2010.

I have a fraternal relationship with Mr. Veerendra Kumar and he was deeply incorporated with my literary work Shesham Sheshan, the biography of Prof. N.K.Sheshan, known as the EMS of the Socialist Movement in Kerala, who was once the Financial Minister of Kerala.

Mr. Veerendra Kumar as I felt and experienced was the known Politician who had a profound knowledge of socialism. He had dreamt of the emergence of a strong political party with the synchronization of the Left-Oriented organizational clarity and the Socialist-Oriented ideological sharpness. He always lamented on the vanishing of the non-compromising issue-based ideological political parties in India.

He was on top positions and memberships of several media organizations such as Newspaper Society (INS), Press Trust of India (PTI), National Press Institute, Commonwealth Press Union, and World Association of Newspapers.

He is survived by wife Usha, three daughters, and a son. His son MV Shreyams Kumar is the joint managing director of Mathrubhumi.