---
News Capsules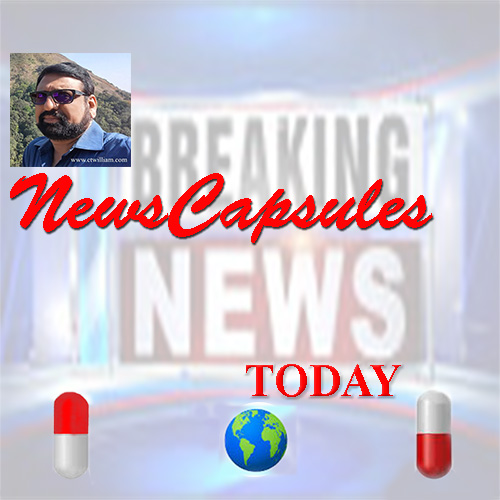 27

Feb 2020

News Capsules

INTERNATIONAL

Covid-19- Black Wednesday for Italy.

Healthwise to say, it was really a Black Wednesday for Italy. Covid-19 has jumped into 400 amid international efforts to control the spread of the pandemic. Several European countries have their own Covid-19 cases. All cases appearing to be linked to the growing outbreak in Italy. Italy now stands fearsome with 400 cases and 12 deaths. About 55000 people have been quarantined so far. Besides Italy, Iran, Austria, Croatia, Switzerland, Algeria, and Latin America are under the threat of Covid-19. The Gulf countries have declared 139 Covid-19 cases. Health officials of these are countries are keeping vigilant. Globally, more than 80000 people are under arrest by Covid-19. The Italian Health Minister Roberto Speranza remarked Covid-19, 'the virus that doesn't respect borders. The trading in global financial markets paused for a while. The latest statistics say that China has 78497 infections and 2750 deaths.

NATIONAL

Delhi violence- 32 deaths, 200 injured; Delhi high court justice transferred.

The Delhi High Court Justice Muralidhar who said, "We cannot let another 1984-like event happen in this country" has been transferred to the Punjab and Haryana High Court. Justice Muralidhar also asked why there shouldn't be FIR against the four BJP leaders who provoked the public. Embarrassingly the violence spiraled in accordance with the historical event Namaste Trump, recorded 32 deaths, 200 injured, 19 FIR and 106 Arrests. Earlier, National Security Advisor Ajit Doval visited the place and met the officials to take stock of the law and order situations and stated that the situation under control. Home Minister discussed the situation in this regard within these days and evaluated the outbreak and growth of the violence. Home Ministry also declared the situation under control and no need for the deployment of the army there.

STATE

Suicide attempt-Koodathai accused admitted to hospital.

The Koodathai accused Jolly was admitted to the Calicut Medical College Hospital due to a failed attempt for suicide. The accused confesses that she has bitten the nerve at hand in an attempt to commit suicide. The condition of the accused is not grave but safe. However, the police could not fully accept the confession of the accused. The police could not find any weapon or weapon-like tools from the jail. The accused was remanded along with other accused anticipating such tendencies from the accused. Advocate Aloor has visited the accused the other day. Investigations in this regard continue.