---
News Capsules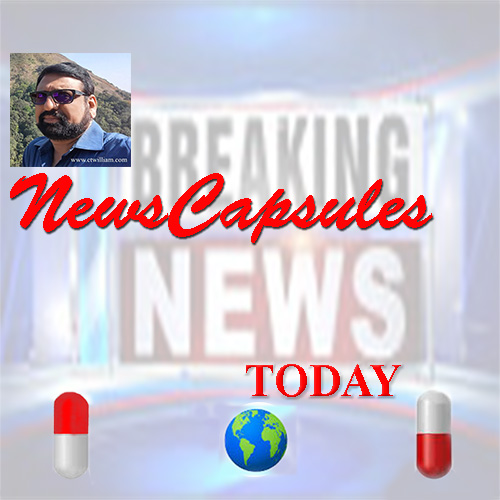 22

Feb 2020

Covid-19 China release biggest Study report

INTERNATIONAL

The Chinese Centre for Disease Control and Prevention (CDDC) released its biggest report on Covid-19. The research report says that 80% of the cases are mild, 13.8% Severe and 4.7% Critical. The highest fatality rate is for people aged 80 and older at 14.8%. No fatalities reported up to the age of 39. The death toll at the sex ratio, men 2.8% and women 1.7%. The study suggests that the downward trend in the overall epidemic curve could mean "isolation of whole cities, broadcast of critical information such as promoting handwashing, mask-wearing, and care-seeking; with high frequency through multiple channels, and mobilization of multi-sector rapid response teams is helping to curb the epidemic". The risk is with those sick and elderly. The report showed that the Hubei, the most affected province having 2.9% whereas it comes only 0.4% in the rest of the country. However, the overall death rate of Covid-19 is 2.3%. As of today, the overall death toll is 1868 and the infected is 72436.

NATIONAL

"Green Cover Must be preserved": Supreme Court

The Chief Justice SA Bobde, who was heading the three-judge bench hearing a petition against cutting of trees for the construction of an overbridge in Bengal, said, "People are not willing to explore alternatives. There could be a way to create a path without the felling of trees. It might be a little more expensive, but it would be better. Green Cover must be preserved. We would like to see if we can lay down some principles. We would like some suggestions. The deterioration is so rapid that before anybody knows many things will be permanently gone." The Chief Justice insisted. Senior lawyer Prashant Bhushan, representing an NGO, had moved the court. Mr. Bhushan said the environment or climate "may take a turn for the very worse in another 50 years" as if it is likely temperatures will rise and cutting of trees has a role to play in it. The Chief Justice replied, "It is believable, very believable."

STATE

Child death-Suspected Infanticide. Probe on

Embarrassing report from Malappuram District, Kerala. Six children from the same family died within 9 years become a big question before the Kerala Police. All the children were reported to have died almost in their infancy. The recent death of a 3-month-old infant grew suspicions amongst the neighbors that brought the case before the Kerala police. The Police have started investigations. However, the dears and nears of the family say nothing mysterious in the death of children.