---
Indo-China Confrontation, Better stand for peace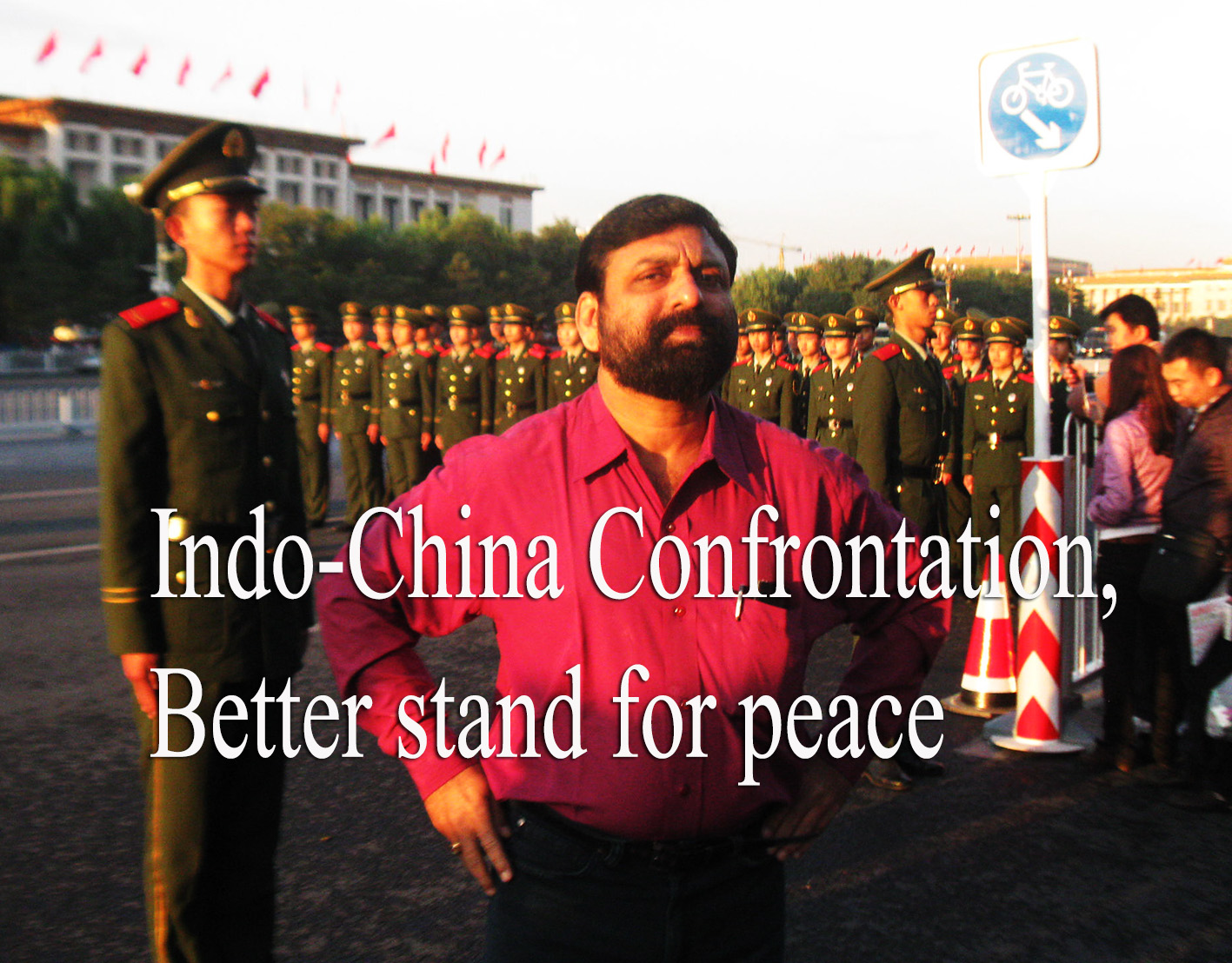 17

Jun 2020

Amidst tense confrontation in the Indo-China border specifically at the Galwan Valley, India has lost its 20 brave soldiers against 45 Chinese casualties that may either injured or killed. Both countries claimed that no shots were fired. The latest reports say that the armies of both sides have disengaged.

The incident is said to be the first confrontation in the Indo-China border after a long break of 45 years. At the same time, India's external affairs ministry accused China of breaking the agreement struck to respect the Line of Actual Control (LAC) in the Galwan Valley. The violence between two armies high up in the Himalayas is reported very seriously. The pressure will grow on the two nuclear powers but reports say that it will not slide into full-scale conflict.

The reports reveal that 17 Indian troops who were critically injured in the line of duty and died from their injuries. The total death in action now confirmed is 20. However, China did not confirm any casualties. But they accused India crossing the border on to the Chinese side. The Chinese foreign ministry said India had crossed the border twice and provoking and attacking the Chinese personnel.

The LAC is poorly demarcated due to the presence of rivers, lakes, and snowscapes in the area so that LAC can be shifted as per its geographic limitations and volatilities. The soldiers representing two of the world's largest armies have become tenser, as a result, come face to face at many sensitive points. India has accused China of occupying 38,000sq km (14,700sq miles) of its territory around the Ladakh's Galwan valley.

The two countries are maintaining a peaceful atmosphere after they fought the war in 1962, then India suffered a defeat. Now the tension grew as India has built a new road in the most remote and vulnerable area along the LAC in Ladakh. The road could facilitate India's capability to move arms and men rapidly in case of conflict emerge in the future and this Decision of India to develop the infrastructure might have infuriated China.

It is reported that India's disputes with Pakistan over part of Kashmir in the ethnically diverse Himalayan region covering about 140,000sq km also has fuelled the situation to become tenser. India, however, is struggling to contain a surge of Covid-19 infections and revive an economy that looks terrific and it will not be feasible to wage war against any country at present.