---
Yes, Covid-19 is airborne-WHO after evidence?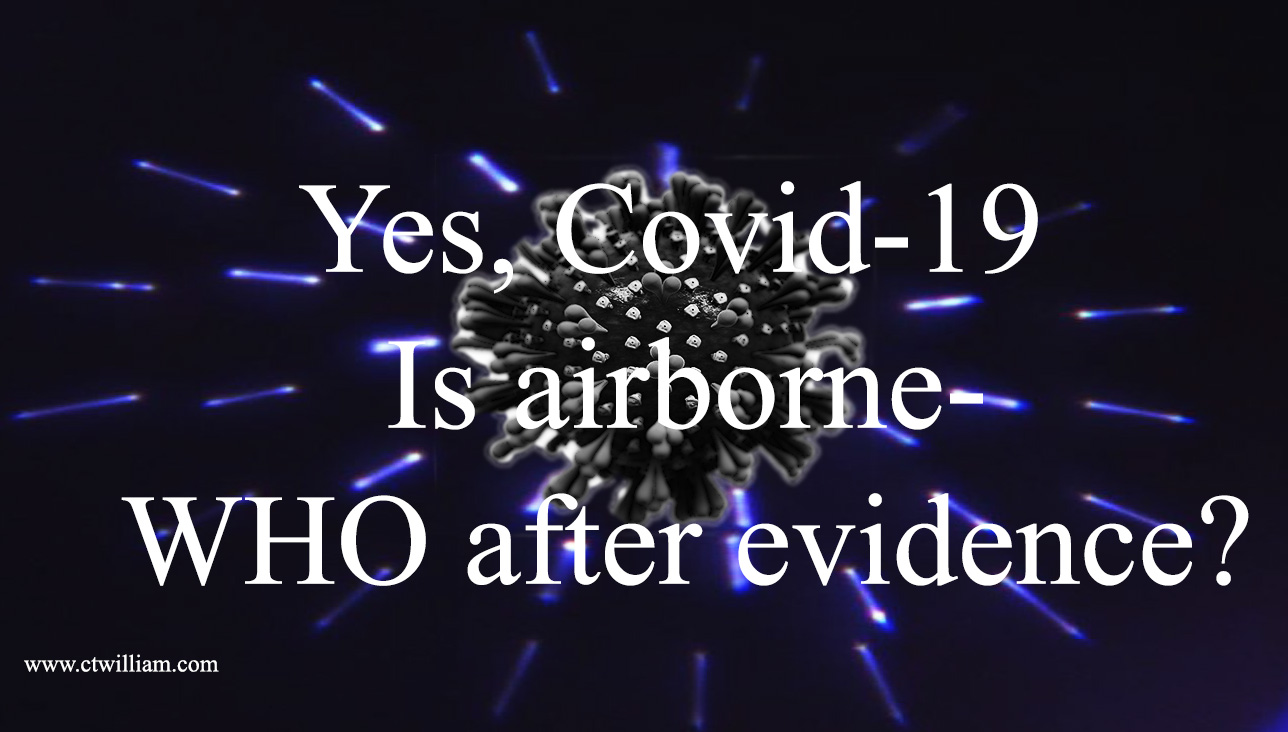 08

Jul 2020

Finally, The World Health Organization (WHO) has admitted that there are shreds of evidence to believe the Covid-19 is airborne. But the evidence will have to be evaluated before it is confirmed.

Recently, 239 scientists from 32 countries have appealed WHO that the airborne possibility of the Covid-19 should be heard and endorsed to the public. Initially, the WHO hesitated to endorse the finding of the scientists as the same has not been supported with ample evidence.

The finding of the scientists was in the news globally. Now, Benedetta Allegranzi, the WHO's technical lead for infection prevention and control, said that evidence emerging of airborne transmission of the coronavirus in "crowded, closed, poorly ventilated settings that have been described, cannot be ruled out". Accordingly, the WHO has to further correct and expand its existing preventive guidelines that frequent hand washing and sanitizing could prevent the transmission of the virus when people cough or sneeze.

Since the frequent hand washing and sanitizing is becoming a preventive measure that has its own limited ineffectiveness, WHO has to find out some other means to prevent the transmission of the virus. The organization believes that the airborne transmission could not be ruled out in crowded, closed or poorly ventilated settings, such as hotels, bars, restaurants, theatres, and on public transport activities.

As of today, the world has 11,948,181 Covid-19 cases and 546,547 deaths. The rate of escalation in cases and deaths also confirms the possibility of airborne transmission of the virus.