---
"Women are not just legs and curves" Sunder Ramu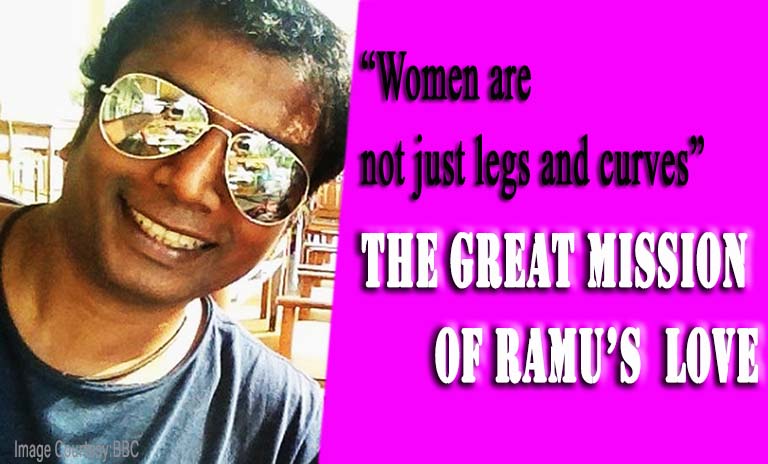 13

Aug 2021

The great mission of Ramu has differences in the art of dating. The Tamil Actor Sunder Ramu is continuing his Mission of Love not to satisfy his corporal urges. But Ramu is finding out the lover's broken issues and unspoken problems and therein to find out proper solutions. It's a mission to propagate the rights and privileges of global women. His dating venture is not a casual venture, but an adventure. The great adventure to reach the target of 365 dates.

Though a divorced comrade, Ramu is not anti-romantic. But his real mission is to find out the pure, flawless, real love. Mr. Ramu, the actor, hailing from a south Indian state Chennai is a genuine theatre aspirant. He has been in the film industry of Tamil and Malayalam and still continuing his career.

His Facebook reflects that his dating adventure has hit on a 105-year-old grandmother to a 90-year-old Irish Nun. Ramu's partners have wide diversities from all walks of life such as actresses, models, teachers, activists, and even politicians. Recently he has been in the BBC news.

It was the Delhi Gang-rape incident during December 2015 that ignited the Mission Love adventure in Ramu. The incident has emotionally collapsed Ramu for several sleepless nights. While he was on his foreign tour, people obsessed with him asking why Indians are treating their women disrespectfully.  This has made him take the challenge to orient the Global women class about the rights and privileges of women. And, thus he started dating with a wonderful Mission of Love.

Recently he told BBC that "Women are not just legs and curves, each person is different from another…..put yourself in the shoes of other gender and walk a bit, and you will understand their problems a bit more." Mr. Ramu has started his never-before Mission of Love on 31st December 2014. Now he has successfully completed 335 dates. 30 more to complete his never-before Mission of Love. The great Mission of Love is on and on.