---
The great green lie behind Amazon rain forests under COVID-19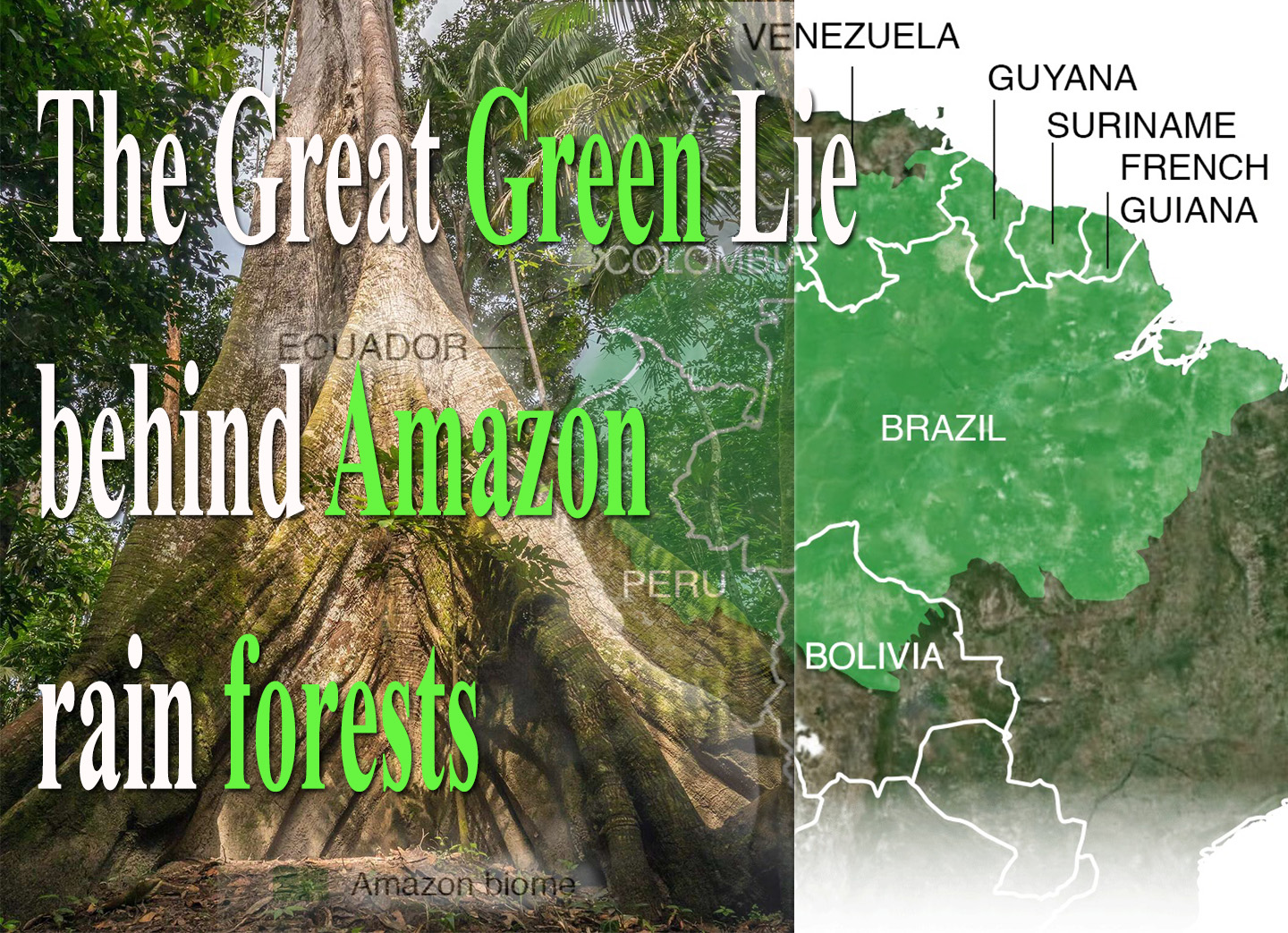 23

May 2020

The Amazon rainforest that balances the world's climate and global warming is now yearning for global health. The blessed biome is suffering from the COVID-19 pandemic.

The deforestation in Amazon rainforest has jumped 55% in the quarter of 2020 compared with the same period last year 2019. , as people have taken advantage of the crisis to carry out illegal clearances.

The COVID-19 pandemic has spread to Brazil, in March, Amazonas has been the state to register Brazil's highest infection rates. Due to the pandemic crisis, many of the field agents working to protect reserves have pulled out from these areas. This has helped the loggers and miners to target these areas. Amazon being the most underfunded health system in the country has no other way to escape from this global crisis but to suffer the tragedies.

Deforestation, illegal mining, land clearances, and wildfires have already touched at an 11-year high, and scientists greatly disappointed and lost hopes to get Amazon survived.

The rate of the spike in deforestation in the nine Amazon countries have been continued to rise even before this pandemic crisis. Brazil and Bolivia were among the top five countries for loss of primary forest in 2018 and both saw a dramatic increase in wildfires last year, 2019.

The climate scientist, Antonio Donato Nobre says that what media talk of the destruction of the Amazon rainforest is "the great green lie". The destruction of the Amazon rainforest up till now, according to Nobre is much bigger than the almost 20% as highlighted by the media. The fires, logging, or unlicensed hunting have massively deteriorated the ecosystem to function properly. Scientists have warned that if we don't reverse current levels of deforestation and degradation, the consequences of climate change could accelerate to its worst.

Amazon being the largest and most diverse tropical rainforest in the world is the home to 33 million people and thousands of species of plants and animals.

According to preliminary satellite data from space research agency INPE, in April 2020 as the pandemic cases rose and states started adopting isolation measures, deforestation has actually increased 64% compared with the same month in 2019.

The Brazilian authorities are deploying the army in the Amazon region to protect the rainforest. But critics say that the government's rhetoric and policies could actually be encouraging loggers and illegal miners.