---
Russian Opposition Leader Alexei Navalny Poisoned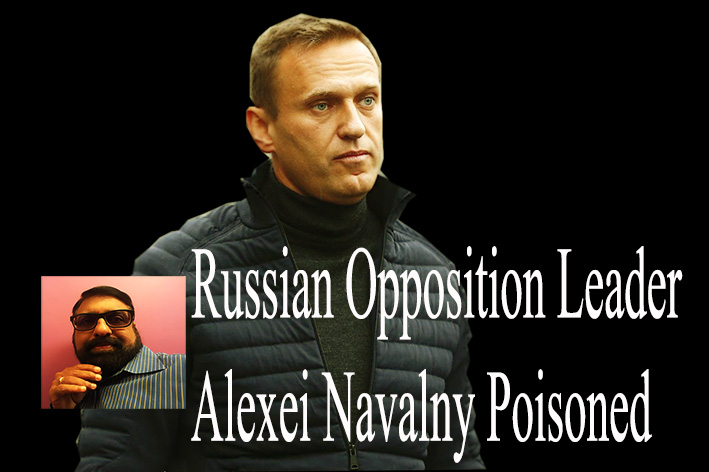 20

Aug 2020

Alexei Navalny, the anti-corruption campaigner, and the opposition leader was suspected poisoned while on a plane journey. During the flight, he suddenly fell ill and the Plane was made an emergency landing in Omsk. Kira Yarmyish, the press secretary to Mr. Alexei Navalny say that Mr. Navalny was suspected poisoned via the tea served to him.

Mr. Alexei Navalny, 44, the Anti- Corruption campaigner was a staunch critic of President Vladimir Putin. Now he is admitted to a hospital unconscious and on the ventilator. The hospital sources say that they are trying their maximum to save the life of Mr. Navalny. The Kremlin spokesmen wished him a speedy recovery. He was returning from Moscow to Tomsk.

Mr. Navalny's wife, Yulia Navalnaya, was initially denied access to the hospital but later on, she was allowed. Ms. Yulia has raised serious allegations against the hospital and authorities for the lapse and delayed medical treatment to her husband.

Mr. Navalny's condition is getting worse. The medical team has found traces of the industrial chemicals in his body. Earlier the medical team has detected some kind of metabolic disorder in Mr. Navalny. Now under the pressure from his family and organization, the authorities have allowed to take him to Germany for better treatment. Now the condition of Mr. Navalny has little improved and he will be taken to Germany soon.

Mr. Alexei Navalny was arrested and imprisoned during 2011, 2013 and 2019. He was barred from the presidential election in 2018 in the context of some fraudulent cases that are politically fabricated.

Media reports that the incident will storm the Russian politics in the coming days.