---
No silver bullet at the moment: WHO on Covid-19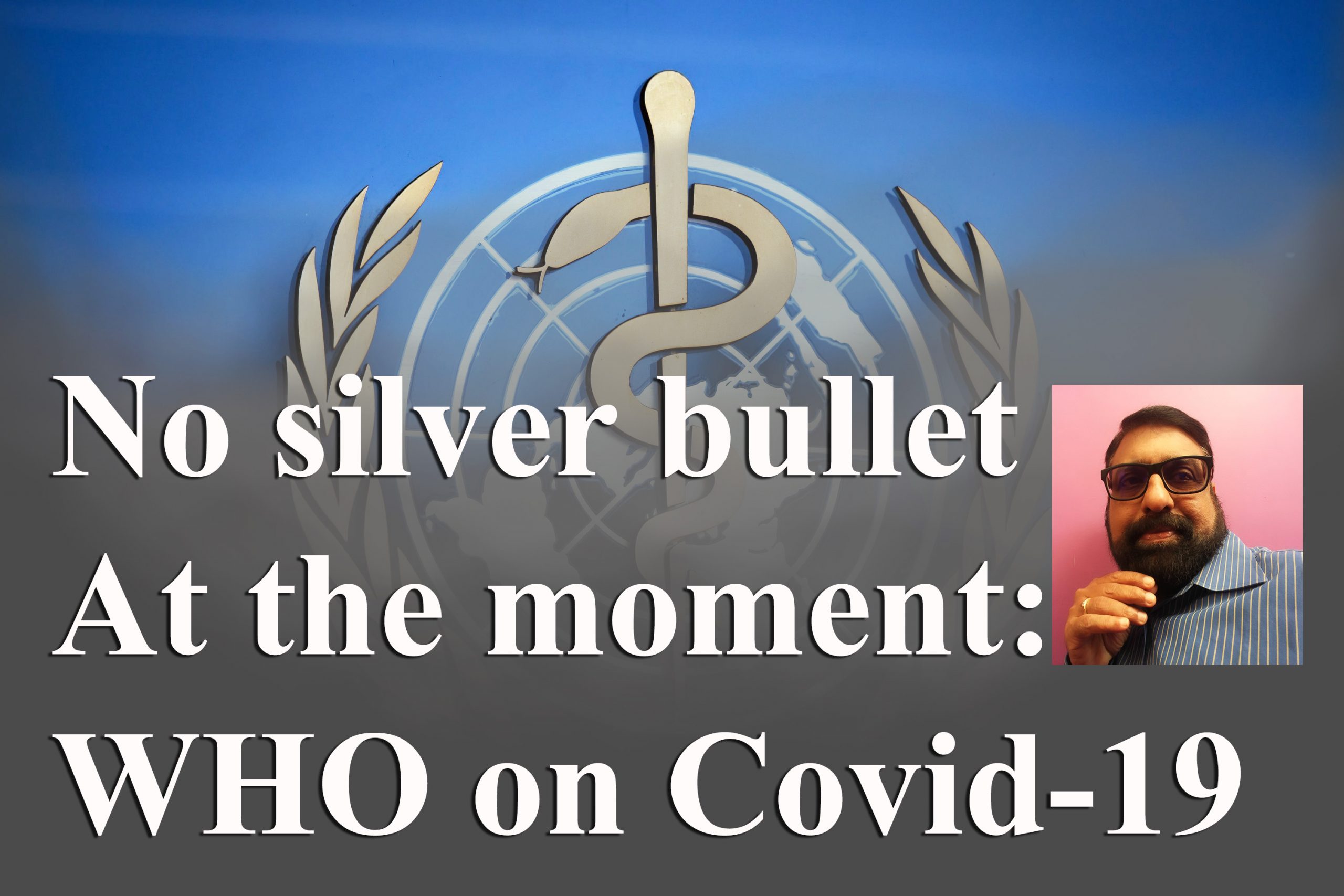 04

Aug 2020

The world at present is having 18,440,141 Covid-19 cases and 6, 97,094 deaths. Gravity continues.  Again and again, the World Health Organization (WHO) is playing Pontius Pilate. Tedros Adhanom Ghebreyesus, the head of the World Health Organization has repeated that there is still hope for a vaccine against Covid-19. But so far, there was "no silver bullet at the moment – and there might never be", WHO confessed.

According to the guidelines of WHO, people around the world have to comply with preventive measures such as social distancing, hand-washing, and mask-wearing. The basics of public health and Covid-19 control, is still the process of testing, isolating and treating patients, and tracing and quarantining their contacts. However, breastfeeding mothers are advised and encouraged to continue breastfeeding as it will substantially outweigh the risk of infection.

WHO, however, not recommended for further lockdowns in countries though it could be imposed for a short while at a micro-level as a temporary controlling measure. According to Mike Ryan, the WHO emergency program director, it is not advisable to shut the borders of a country shut for the foreseeable future. Economies have to revive, people have to work, trade has to resume, Mike Ryan reminded.

It is evidently known that the total number of cases had doubled in the past few weeks and it is continuing its tragic journey. The world had made a huge effort in fighting the virus, but, still, a long hard road ahead of us to tread; Covid-19 has changed the world, it has brought people, communities, and nations together, but at the same time, it has also driven the people apart, WHO reminds.

The first stage of a WHO investigation into the possible source of the outbreak in China is now complete, and further probe is about to launch under WHO along with global experts soon.