---
News Capsules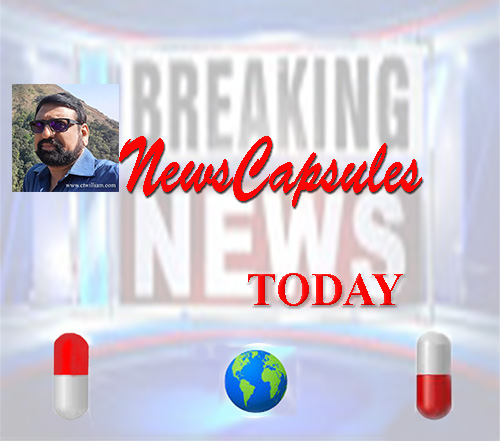 02

Mar 2020

INTERNATIONAL

Climate change: summer twice as long as winter.

According to new weather data analysis, Summers have become twice as long as Winters. The Australian Institute found that Summer across of the country over the past 20 years was about a month longer than in the mid-20th century, while Winters had become shorter. Summers were found shorter between 2014 and 2018. In its analysis, it found that Summer temperatures had lasted 31 days longer than in the 1950s and 1960s, while Winter was about 23 days shorter. Temperatures which were considered a regular three-month Summer in the 1950s, now span from early to mid-November all the way to mid-march. It shows that Summers has grown longer twice as long as Winters.

NATIONAL

Delhi violence- don't believe rumours; no violence over CAA.

The Delhi police say that there has been no violence in Delhi over CAA and also requesting people not to believe in rumours circulating on social media. "Some unsubstantiated reports of the tense situation in SouthEast and West District are being circulated on social media. It is to reiterate that these are all rumours. Don't pay attention to such rumours. Delhi police are closely monitoring accounts spreading rumors and taking action," the Delhi police tweeted. The Deputy Commissioner of Police said that the situation on the ground is very normal. It is under control.

STATE

Covid-19, the Malaysian returnee died not of Covid-19.

The Malaysian returnee died at the isolation ward in the medical college, Kalamassery, Kerala is not a Covid-19 case. The tests conducted at the national institute of virology in Pune and Alappuzha proved negative. Mr Jainesh, the Malaysian returnee was earlier admitted to the medical college, Kalamassery and died on 28th February. After obtaining the results from the Virology Institutes and confirming that the patient died not of Covid-19, the dead body was released to the relatives.