---
News Capsules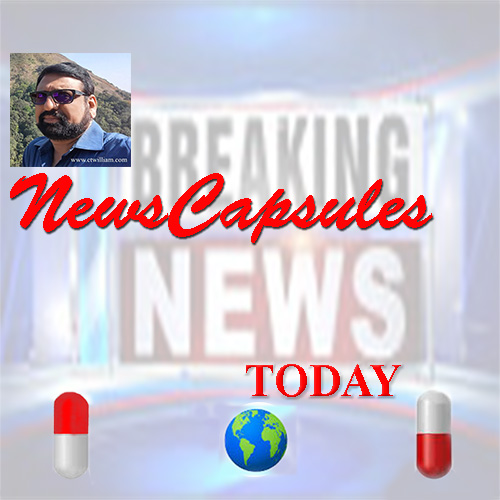 26

Feb 2020

INTERNATIONAL

Covid-19- A virus that doesn't respect borders.

Several European countries have their own Covid-19 cases. All cases appearing to be linked to the growing outbreak in Italy. Italy now stands fearsome with 300 cases and 11 deaths. Besides Italy, Iran, Austria, Croatia, Switzerland, Algeria, and Latin America are under the threat of Covid-19. The Gulf countries have declared 110 Covod-19 cases. Health officials of these are countries are keeping vigilant. The Italian Health Minister Roberto Speranza remarked Covid-19, 'the virus that doesn't respect borders. The latest statistics say that China has 78064 infections and 2715 deaths.

NATIONAL

Delhi under Spiraling violence, 17 deaths; situation under control

Embarrassingly the violence spiraled in accordance with the historical event Namaste Trump, the number of death declared 17. National Security Advisor Ajit Doval visited the place and met the officials to take stock of the law and order situations and stated that the situation under control. Home Minister chaired thrice in this regard within 24 hours and evaluated the situations. Home Ministry also declared the situation under control and no need for the deployment of the army there.

STATE

Plastic Resurrected in a new fake form in Kerala.

The prohibited plastic products are now resurrected as new and fake forms. Under the label of 'compostable' fake form of plastic containers and wrappers are emerged in the state. The authorities have confiscated such fake items from 122 transaction points. Some of the factories including one in Kannur has been forcibly closed. Pollution Control Board has started hunting to trace out the fakes. From November 2019 onwards the state has prohibited plastic carries and containers such as plates, cups, vessels, plastic-fabricated banana leaves, and straws. But these items are being reincarnated by the fake-producing companies.