---
News Capsules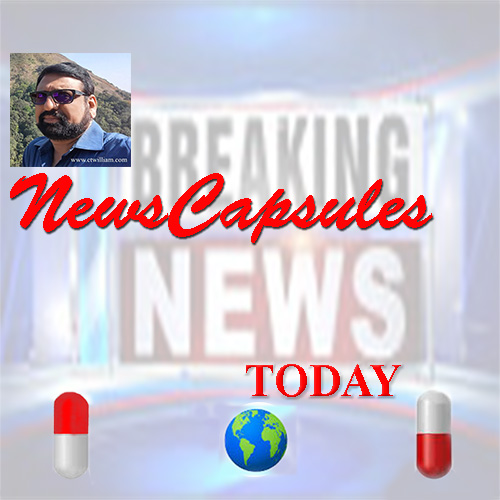 24

Feb 2020

INTERNATIONAL

Covid-19 Italy imposes lockdown, Venice Carnival closes

As of today, Italy has the highest number of Covid-19 cases in Europe, with 152, death 3. Considering the gravity of the situation Italy closes its prestigious Venice Carnival earlier since the country imposes lockdown. Several towns in Veneto, the centre point of Carnival have restricted entry to people. The reports show that there are 110 confirmed cases are there in Lombardy and 21 in Veneto. Several top-flight football matches were cancelled. Meanwhile, South Korea and Iran are now battling to control rising numbers of Covid-19. The latest statistics say that China has 76000 infections and 2442 deaths.

NATIONAL

Namaste Trump, all set for the event

Mr Trump will arrive in Gujarat, the home state of the Indian Prime Minister Narendra Modi. Mr. is expected to address a rally at a cricket stadium here. He will then visit the historical monument, Taj Mahal. Reports say that there is no hope for any favourable trade deals in favour of India. Namaste Trump is the page that counts. Donald Trump will be the 7th US president honoured by India. Dwight D Eisenhower is the first US president visited India in December 1959. He was honoured by a 21-gun salute when he landed Delhi. Mr Trump will have it in Ahmedabad city this Monday. President Mr Bill Clinton visited India in March 2000 then Mr Atal Bihari Vajpayee was the Prime Minister. Mr George W Bush visited India in March 2006 during the Prime Ministership of Dr Man Mohan Singh. Barack Obama also visited India twice i.e. in 2010 during the reign of Dr Man Mohan Sing and again in 2015 with the Prime Minister Narendra Modi. Jimmy Carter visited India during 1978 and Richard Nixon visited India during 1969.

STATE

Musical Tribute to Jophy Paul, by the colleague

An exceptional event took place in Thrissur. Mr George, the colleague of Mr Jophy Paul who lost life in the Avinashi Bus Accident, has dedicated a song to his dear friend and colleague in a musical event conducted by the TEACH, an organisation based at Thrissur. Mr George is the brother of the late eminent musical composer Johnson Master and works with Joy Allukkas group of companies. Mr George has lost his words while he is dedicating the song to his friend. However, he started singing with broken throat in the beginning but later on made the song perfect. There was heavy applause from the audience when he closed the song with sensitive pathos. Mr Sunny Sonnet was the music conductor of the event. The song is available in youtube and Facebook pages.