---
News Capsules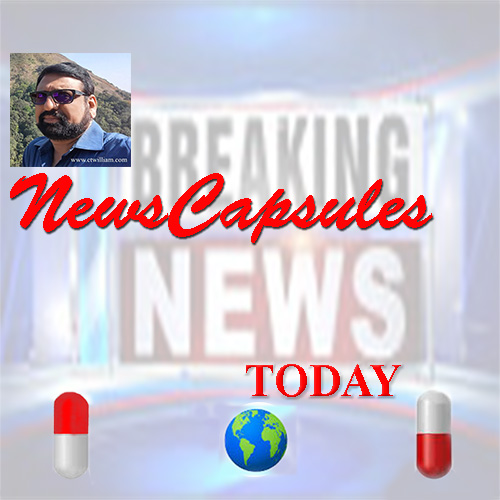 22

Feb 2020

INTERNATIONAL

Covid-19 South Korea under threat

South Korea announced 142 Covid-19 new cases this day and then hours later increased the number by 87. The Korea Centers for Disease Control and Prevention (KCDC) said that of 229 new cases, 95 were related to Daenam Hospital in Cheongdo. There are 114 confirmed cases at the hospital-9 staff and 102 patients. HCDC said out of 231 total cases, 62 were connected to a Christian sect in Daegu called the Shincheonji Church of Jesus. It is known that the authorities had placed about 10000 Shincheonji members in self-quarantine. At the same time China has reported 76288 cases including 2345 deaths, 1200 cases confirmed. WHO says that there have been 8 deaths in 26 other countries.

NATIONAL

Namaste Trump on Monday

Namaste Trump is the page that counts. Donald Trump will be the 7th US president honoured by India. Dwight D Eisenhower is the first US president to visit India in December 1959. He was honoured by a 21-gun salute when he landed Delhi. Mr. Trump will have it in Ahmedabad city this Monday. President Mr. Bill Clinton visited India in March 2000 then Mr. Atal Bihari Vajpayee was the Prime Minister. Mr. George W Bush visited India in March 2006 during the Prime Ministership of Dr. Man Mohan Singh. Barack Obama also visited India twice i.e. in 2010 during the reign of Dr. Man Mohan Sing and again in 2015 with Prime Minister Narendra Modi. Jimmy Carter visited India during 1978 and Richard Nixon visited India during 1969.

STATE

Facebooked Cruelty

Facebook is not actually the book that reflects your face but the cruelty. The mother who cruelly killed her one-year-old son shows this reality. Sharanya, the housewife who brutally killed her son decorated the wall of her Facebook with the action-loaded colorful pictures of her son. Everybody adored the loving mother who displayed her son and likes and shares overflowed. But the fact was the opposite. She was pretending her love for the child through social media exhibitions while planning to kill the child brutally. Sharanya's was a love marriage. But she has some illicit secret relationship with the friend of her husband. Police suspect that she might have killed her son for a safe and free life with her lover. The probe is progressing while Facebook still decorates its wall with colorful pics of dear and near.