---
More Than 590 Million Vaccinated around the Globe; India 5 Crores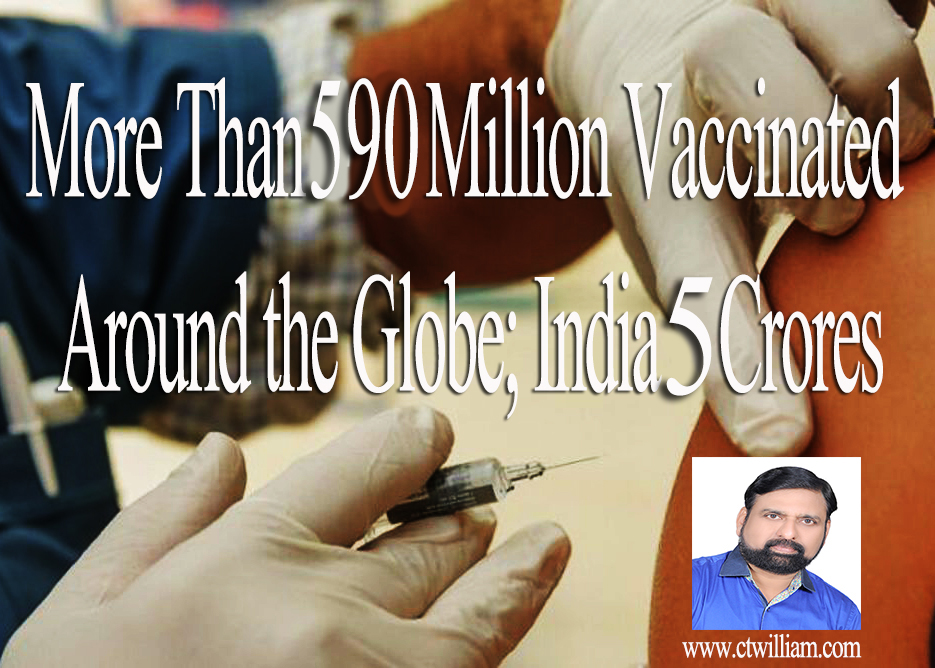 20

Mar 2021

The ever-acclaimed vaccination campaign in history against Covid-19 is on. More than 590 million people all over the world including in 141 countries have vaccinated so far. It's only 3.9% of the global population. India as reported, so far vaccinated about 5 crores out of 140 crores of population. The rate of daily dosage is roughly calculated to 9.94 million doses per day.

Considering the 95% effectiveness of the vaccine and the current pace of dosage, the chance of back-to-normal life will take years where at that point, 70-80 % of the people will be vaccinated.

As per the current statistics, Israel was the first to show that vaccinations were carried out to have a nationwide effect. In the country, by February 2021 more than 84% of people ages 70 and older have been given the two doses. Reports show that the Severe Covid cases and deaths declined rapidly in Israel.

The studies show that the Covid rates Curve have flattened or declined in all the countries where enough vaccines have been given to cover at least 25% of the population. However, it will take years to achieve a significant level of global immunity.

WHO advises that even for the people fully vaccinated, some restrictions remain in place as the virus still circulates across the world. The advice is against travel and also recommends wearing masks and social distancing while in public even after the vaccination.

Nations at the same time have poured billions of dollars into developing new vaccine technologies, testing them in thousands of volunteers, scaling up manufacturing, and then bringing them to market in record time.

But, none of these shots, on its own, is enough to inoculate a global population of some 7.8 billion people. But together they represent humanity's best chance of ending the pandemic that has claimed more than 2.6 million lives and triggered global economic calamity to uncountable trillions.