---
Kerala Youtuber attacked by some feminists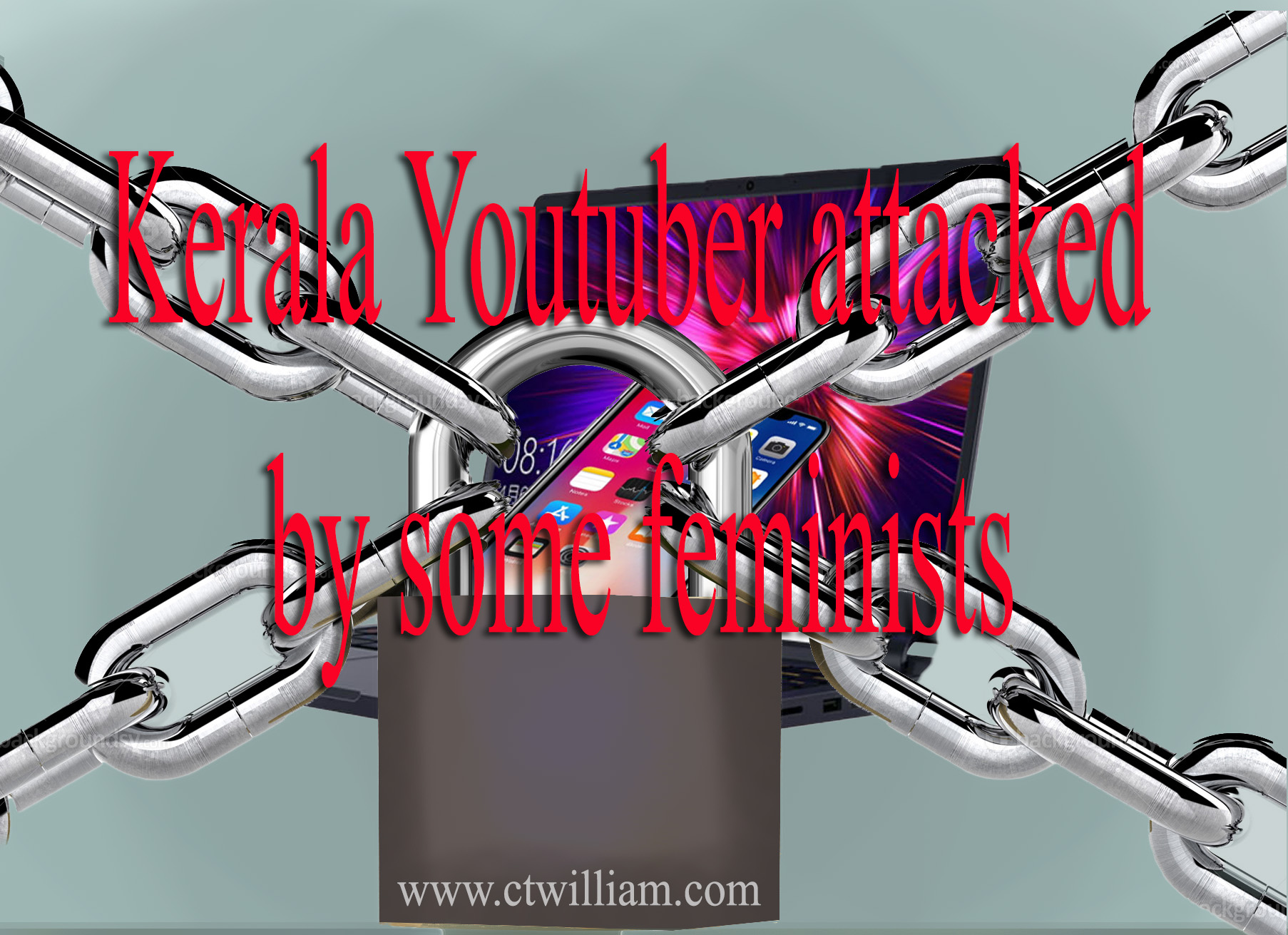 27

Sep 2020

The very bad news is coming from Kerala. A Youtuber, Mr. Vijay was brutally attacked by some feminists led by a well-known dubbing artist in Kerala on the pretext that he has hurt the feminine psyche. I assure you that if the Youtuber did so, it's a crime and he has to be given maximum punishment as per the existing rules and regulations. I am of opinion that nobody's psyche in respect of color, creed, caste, and gender should hurt. But the crime has to be proved by the existing law and order machinery of the country.

But it is so pathetic that Kerala witnessed something strange and against the law and order of the country. The video footage released in public if it is reliable shows the action anti-democratic and anti-judiciary. It is reported that the attackers have confiscated the laptop and mobile phone of the Youtuber who was alleged by some feminists. I say it is wrong. In fact, they have no right to do so. They have no right to exercise the law of their own. I condemn the action of the attackers. The government should interfere along with the judiciary and law and orders should be maintained.

Mr. Pinarayi Vijayan the Chief Minister of Kerala warned people that nobody should take the law of their own and he assured that proper action will be taken in the incident soon. It is also reported that Kerala police have initiated action against those who attacked Mr. Vijay, the Youtuber considering his complaint registered with the local police. it is also interesting to note that people are supporting both the accused and the victim in this case.

But fortunately or unfortunately, there happened a twist in the case. The latest reports, in this case, I happened to know that the Youtube channel of Mr. Vijay was removed by the Youtube authorities on the request of Kerala Chief Minister, Mr. Pinarayi Vijayan.