---
Kamala Harris: The Indian Born Iron Lady to White House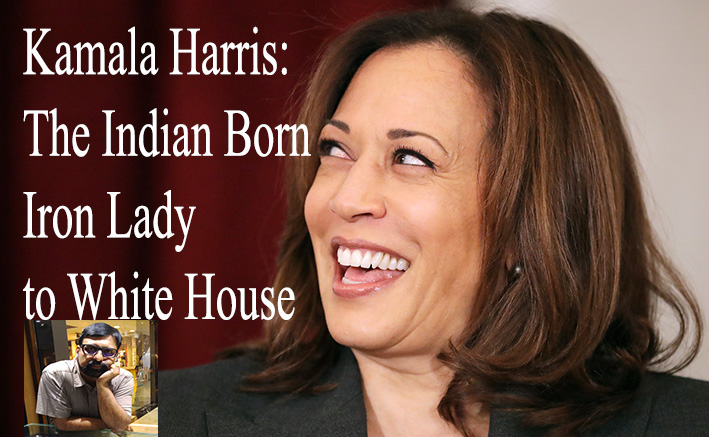 12

Aug 2020

Kamala Harris born to the Indian mother Shyamala Gopalan and Jamaican Father Harris to mount the White House. Mr. Joe Biden, the presidential candidate for the Democratic Party has nominated Ms. Kamala, the 55-year-old senator as the Vice Presidential candidate. Earlier Ms. Kamala had a dream to mount White House but failed due to her left-leaned progressive policies. This time hope to hit the target.  

After her father's divorce, Ms. Kamala was brought up by her Indian single mother, Shyamala Gopalan Harris. Ms. Shyamala was a well-known cancer researcher and civil rights activist. Ms. Kamala and her sister Maya were raised as blacks and encouraged them to raise voice for the blacks.

After having a brief period in Canada, Ms. Kamala, spent four years at Howard University, one of the prominent universities for the blacks where she shaped her black and bold personality, holding the identity of an American. Completing her studies at Howard, She went to the University of California and earned the Degree of Law. Later began the career in the office of the Alameda County District Attorney; that moulded her the top prosecutor. She was best known for her prosecutorial-style questioning.

Ms. Kamala having a leftward leanings made remarkable and progressive declarations on issues like gay marriage and the death penalty. Ms. Kamala's progressive fights involve revolutionary reforms in the areas of policing and that related to drug traffic. She was against the brutal policing and raised her voice to cease substantial funding to the police department. She stood for the police-defunding and argued that the fund should be diverted to social programs.