---
Incredible India: One Rape in every 15 minutes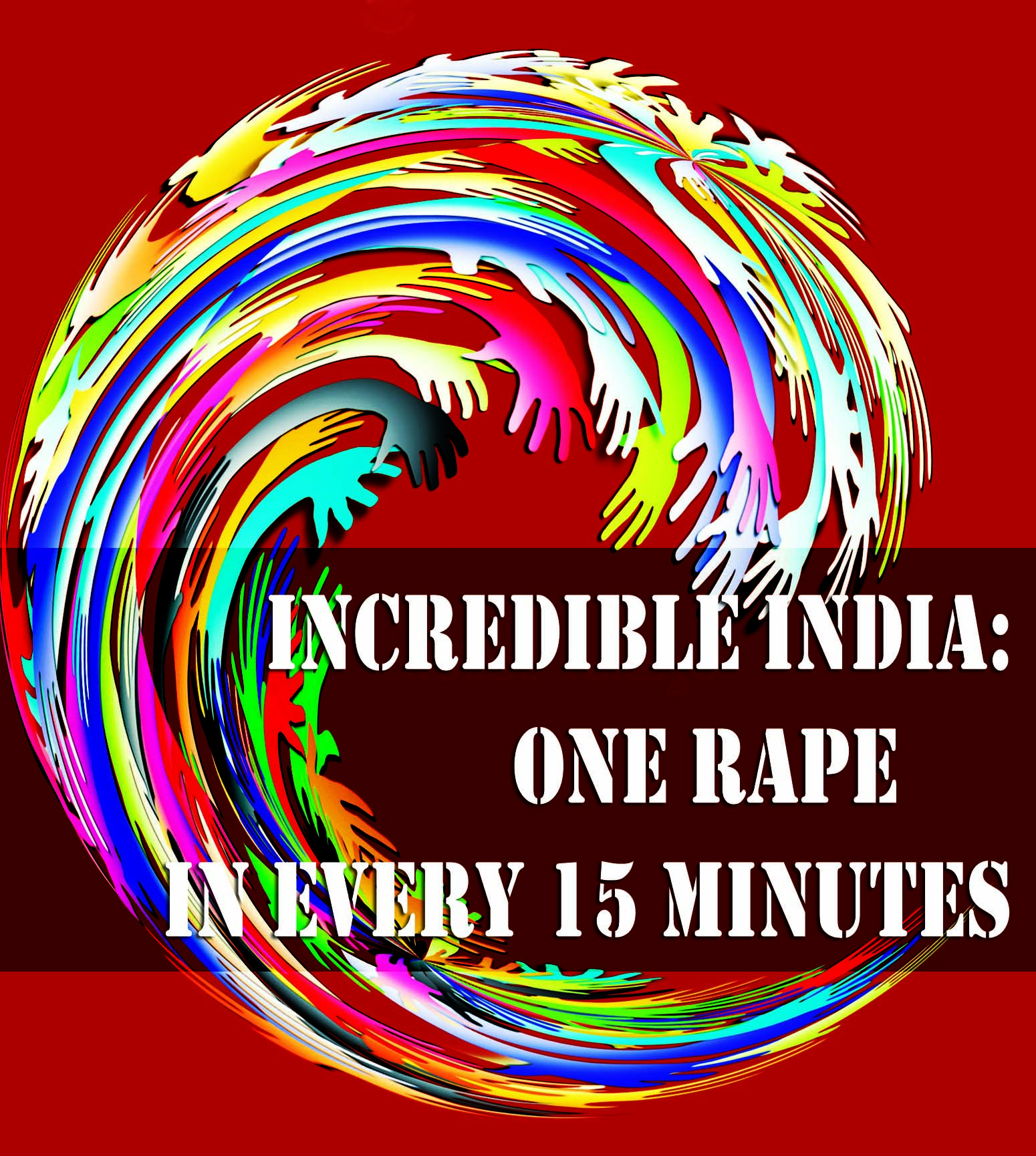 03

Jul 2020

Incredible India was the slogan approved by the ministry of tourism of India in 1972 to promote the grand Indian culture, history, and spirituality. And the journey of the slogan is ceremoniously moving on. The travelers who experienced India have almost endorsed the slogan to the posterity.

But the credible part of the story is quite different from that of the slogan that ceremoniously drafted. The National Crime Records Bureau of India with supporting facts and figures has released a report on October 21, 2019, showing that the police have registered 35,849 cases of rape in India. This consolidated report for the year 2017 excludes the cases that are not reported. That means the projections for the next two consecutive years, expected to be grave are yet to be released. However, the report confirms that an average of one rape is happening in India in every15 minutes.

Approximately 94% of the rapes are committed by someone known to the victim. But the accused are often excused or escaped. The women activists are continuously alleging the judicial mechanism in almost cases for either favoring or promoting misogyny. This misogynistic tendency was first exposed in the Mathura Rape case in 1979. An open letter of appeal addressed to the then-chief justice of India, by the activists, following the action that the Supreme Court had overturned the conviction of two policemen who were found guilty of the Mathura tribal girl rape case.

The Supreme Court judge in his ruling then, said that the victim was used to sex because she was in a relationship and that her medical report showed she had no injuries and factually concluded that she had "invented" the story of rape. The patriarchal tendencies reigned in the Supreme Court were questioned and the activists voiced for a change. The Mathura case, brought the violence against women, a subject for a national debate in 1983. Accordingly, the parliament amended the rape law by shifting the burden of producing the proof from the victim and the past sexual history of the victim was no more accounted for, being a factor.

It is sad to note that 40 years later, our judiciary is still comfortably forgetting the remarkable ruling of the Supreme Court Judge in the historic Mathura Rape case 1979. Recently Justice Krishna S Dixit of the Karnataka High Court has found it difficult to believe the rape victim and on the basis granted bail to the accused. This is not an odd incident but the incident repeats itself without any legal hesitations. In response to these incidents, the activists and the lawyers are still pushing "open letters" to the Apex court. It's really embarrassing a fact that our country has to push more and more "open letters" time-to-time to open the eyes of the judiciary.