---
Facebook: India's Policy Head, Ankhi Das Resigned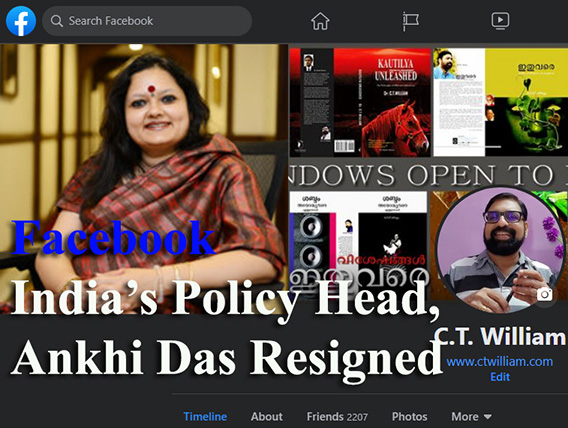 by admin
28

Oct 2020

It is reported that in the context of hate speech controversy in the country, Facebook India's policy head Ankhi Das has resigned.

Earlier, The Wall Street Journal had accused Facebook of their lenient attitude towards the ruling party and their supporters who allegedly violated the hate speech rules with anti-Muslim posts. The paper also alleged that it was Ms. Das who made the controversial decisions that have helped the BJP in the country. Facebook, however, has denied the allegations.

Facebook, the popular social media platform giant in India, has more than 300 million users on Facebook and more than 400 million users on Whatsapp. The biggest market segment the company possesses in the country has always become a bottleneck for the company to take delicate decisions that hurt the ruling party. However, it's head of business for India, Mr. Ajit Mohan was recently under the trial of the Indian parliamentary committee.

It was Mr. Mohan informed in a statement that Ms. Ankhi Das, who played a vital role in the growth and development of Facebook, had stepped down on personal grounds to pursue her interests in public service.

All the allegations put forth against Facebook have been denied by the company defending that they prohibit hate speech and content that incites violence and enforces those policies globally, without regard to anyone's political position or party affiliation.
admin