---
Disguised Intrusions of China to the US Academy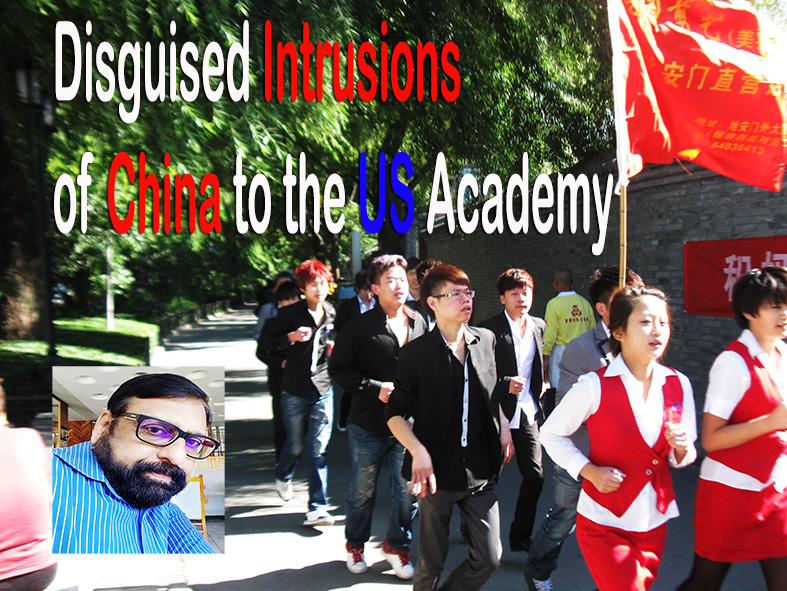 24

Jul 2020

The closure of China's consulate in Houston has to tell stories intrusions. Under disguise, Members of the People's Liberation Army (PLA) are found to have applied for research visas and intruded into the academies in the US while hiding their true affiliation with China's armed forces. FBI agents have also come in touch with 25 people in the US cities who have such undeclared affiliation with China's military.

The four Chinese people charged with visa fraud and arrested are Wang Xin, Song Chen, Zhao Kaikai, and Tang Juan. Among the four, Ms. Tang is suspected to be in China's San Francisco consulate. It's a planned mission of China to help its army scientists intrude to the US. The arrests followed after the US announced a Chinese scientist had taken shelter in the San Francisco consulate and involved in intellectual property piracies.

Wang Xin, one of the intruders was arrested on 7th June 2020 and on questioning at Los Angeles International Airport, he has disclosed that he remains a PLA member, and works at a military university lab. Investigations proved that he had left the military in 2016. The evidence has also proved that all the four arrested have Chinese military affiliations.

Soon after the arrests, Wang Wenbin, the Chinese foreign ministry spokesman described the US allegations as malicious slander. Mr. Wang also said that China must make a necessary response and safeguard its legitimate rights in this regard. Now In a tit-for-tat- move China ordered the US to close its Consulate in Chengdu, China. The unexpected crack in the international relations of both countries may lead to tragic consequences to think of war ahead.

The US has started their clash with China over the coronavirus pandemic. President Trump has aggressively referred to Covid-19 as the "China virus "alleging that it was originated from a Chinese laboratory. But China retorted vice versa. However, both global forces could not prove their arguments matter-of-factly before the world. Amidst the outbreak of the internal tyranny between the two nations, the trade relations have also gone worse. China's interference in the Hong Kong security law also deteriorated the whole issue.