---
Democratic Hong Kong in Danger: Lawmakers to resign en masse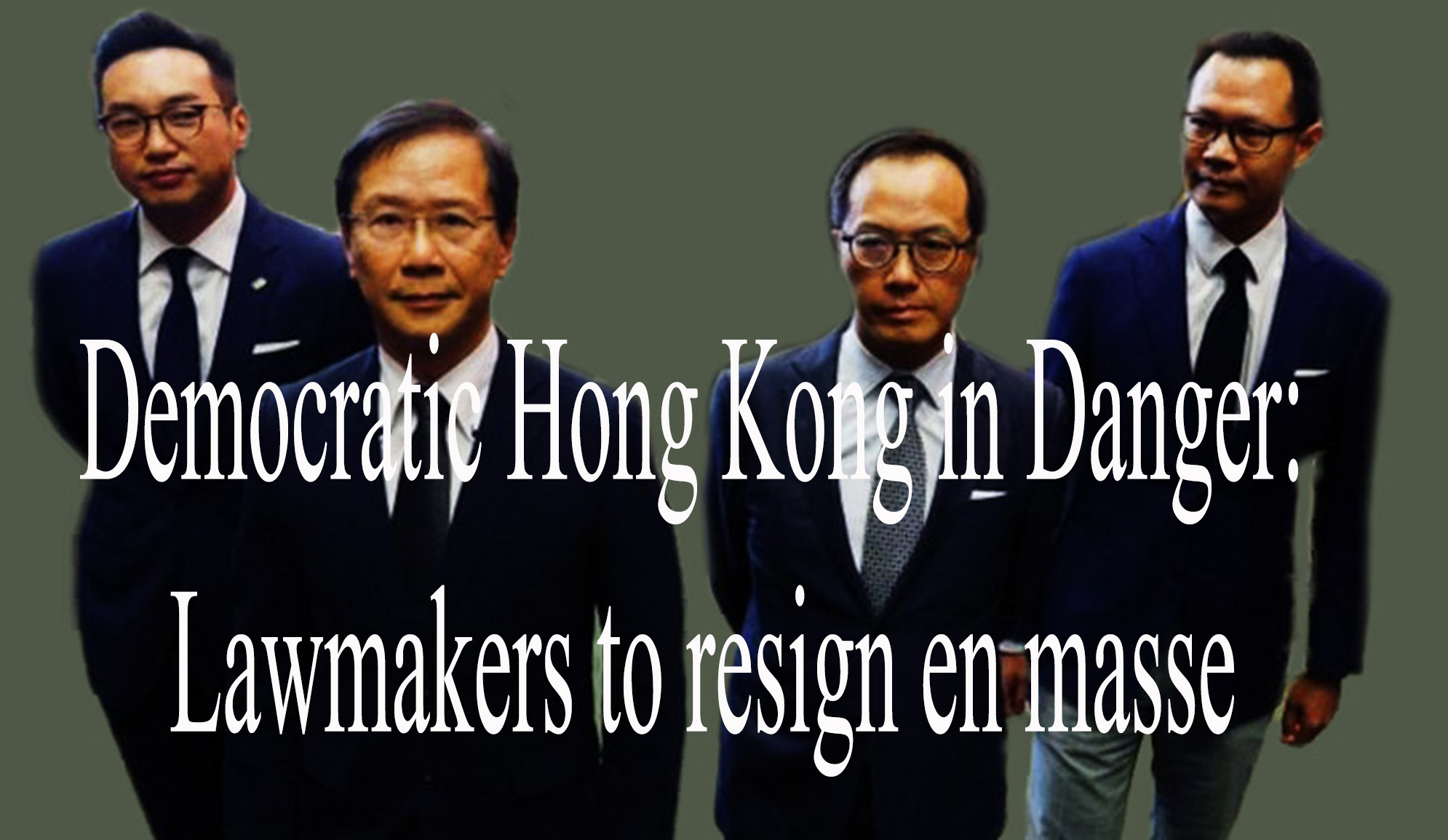 11

Nov 2020

Democracy is in danger. China has removed four legislatures who stood for Hong Kong's democracy. Declaring solidarity to the honorable legislatures, pro-democracy lawmakers have resigned.

Recently, Beijing passed a resolution allowing the city's government to dismiss politicians deemed a threat to national security. And the resolution followed with the removal of four pro-democracy legislatures.

In response to the incidents, Hong Kong Democratic Party Chairman Wu Chi-wai said that they can no longer tell the world that they still enjoy 'one country, two systems', since the unpleasant happening declares its official death.

Hong Kong, formerly a British colony, was returned to China under the "one country, two systems" principle, which allowed it to retain more rights and freedoms than the mainland until 2047.

Earlier, the prominent Media man and Democrat Jimmy Lai was arrested in Hong Kong under the newly-introduced Security Law of China. Mr. Lai was arrested for suspected collusion with foreign forces.

The 71-year old Hong Kong business tycoon and the pro-democracy supporter was arrested from his media company. Mr. Lai, who holds UK citizenship was charged with illegal assembly and intimidation during February 2020. He was later granted police bail. He was also charged as the mastermind behind the riot by the Chinese leadership in several cases under the Security Law.

Mr. Lai, the billionaire has initially started a clothing industry and later ventured into Media Company. He is the founder of the newspaper Apple Daily, which frequently criticizes the anti-democratic moves of mainland Chinese leadership. During the 2019 protest, he supported the protesters and actively participated in the protests.

Mr. Lai but expected his arrest and responded to the media that he will be put in prison soon and that will enable him to read books and he anticipated the cunning moves of China quite positively. He warned that Hong Kong would become as corrupt as mainland China under the imposition of the Security Law that has its key provisions include that crimes of secession, subversion, terrorism, and collusion with foreign forces, punishable by a maximum sentence of life in prison.

However, China has said the new Security Law will return stability to the territory after a year of unrest. But the Critics and political observers say that the Law in effect will curtail the protest to preserve democracy and freedom of speech.