---
Amidst pandemic, China for War?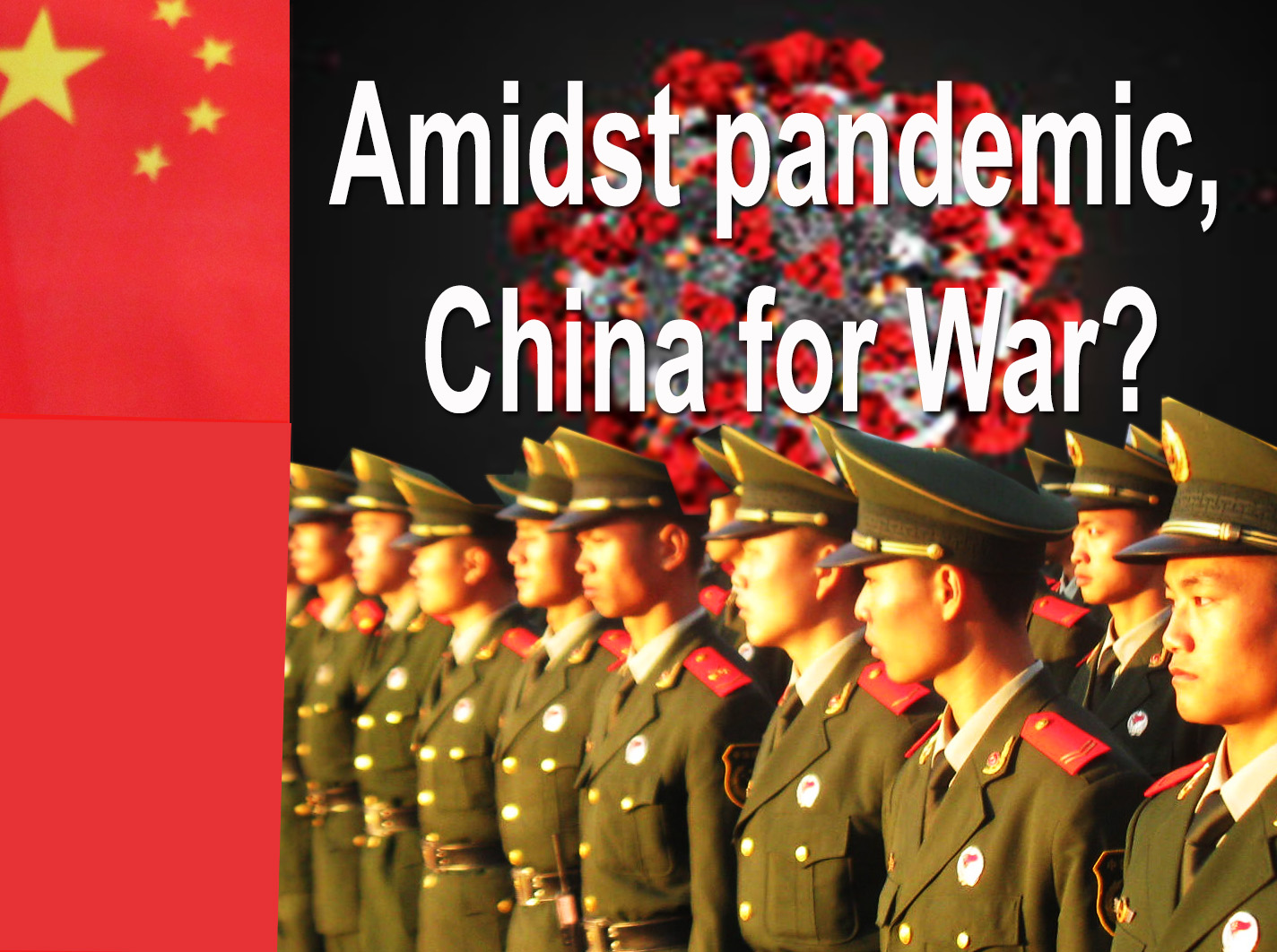 30

May 2020

China recently has made a move to impose security legislation that would criminalize Hong Kong if they try to undermine Beijing's authority in Hong Kong. China is about to install its own security mechanism in Hong Kong for the first time. The security legislation will be enacted in the region by September.

The crucial legislation is expected to criminalize: Secession – breaking away from China; Subversion – undermining the power or authority of the central government; Terrorism – using violence or intimidation against people and; Activities by foreign forces that interfere in Hong Kong.

Reacting to the imperialistic actions by China over Hong Kong, US President Donald Trump has declared the action as "tragedy" that he will start to end preferential treatment for Hong Kong in trade and travel, in response to the crucial and inhuman security law enacted by Beijing.

Retorting on the US interference over Hong Kong, China has warned the West to "stop interfering" in Hong Kong. China's foreign ministry in Hong Kong also alleged the US criticism as "utterly imperious, unreasonable and shameless".

However, experts say that Hong Kong is a great concern over the fear that its people punished for criticizing Beijing. The painful story that Nobel Laureate Liu Xiaobo was jailed for 11 years for subversion after he co-authored a document calling for political reform is still with the people of Hong Kong.

Hong Kong, the territory, a former British colony, enjoys unique freedoms not seen in mainland China since 1984 under an agreement between China and the UK. Now the fears that its unique status will be dismayed due to the imposition of new security legislation. Britain in the context said if China advances with its security legislations over Hong Kong, Britain will be forced to offer British National (Overseas) passport holders in Hong Kong a path to UK citizenship. At present, there are up to three million people with BNO status to acquire citizenship.

Mr. Trump strongly criticized China over the issue and said that he no longer considered Hong Kong to be separated from China. The action taken by China is "A tragedy for Hong Kong… China has smothered Hong Kong's freedom," he said. The attempt of China is to retranslate its policy from "One Country, Two Systems with One Country, One System", he blamed. Mr. Trump also warned that the US would suspend the entry of foreign nationals from China identified by the US as potential security risks that will affect thousands of graduate students from China.

It is concluded that the situations in Hong Kong have deteriorated the US-China relations. The US may impose sanctions over China in the future if goes as such. Reports convey that the US is expected to revoke more than 3,000 Chinese graduate students' visas. The US has already detached its relationship with WHO in the context of Covid-19 that also damaged the US-China relationship. It's also noteworthy that amidst the pandemic China also creates internal as well as external tensions in the borders of Vietnam and India. No doubt, these tense situations and the present decisive move of the US will aggravate the country-wise tensions further and the chances for smoke and fire that lead to war are imminent.