---
Alexei Navalny, Russian Opposition Leader Jailed.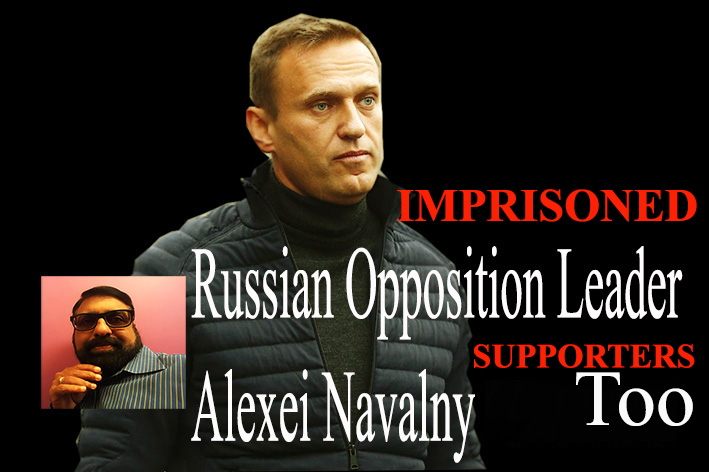 18

Jan 2021

The renowned Putin critic Alexei Navalny was reportedly detained after his return to Moscow from Germany, where he was treated for being poisoned by his opponents last year. Later confirmed that he was put in jail.

Thousands gathered at Moscow airport to greet his flight from Berlin, but the reports said that the plane was diverted. However, Kremlin denies the reports. Recent reports from Kremlin have claimed that Mr. Navalny was imprisoned. Navalny's supporters are continuing their protests all over Russia. Some of his core supporters including his advocate were also put in jail.

The opposition party allegations however been supported by journalists as well as the European Union, France, and Italy, called for his immediate release. The US President-elect Joe Biden has also condemned the action of the Russian Government alleging the same more than the violation of human rights.

Alexei Navalny, the anti-corruption campaigner, and Russian Opposition Leader was suspected poisoned while on a plane journey during August 2020. During the flight, he suddenly fell ill and the Plane was made an emergency landing in Omsk. Kira Yarmyish, the press secretary to Mr.Alexei Navalny says that Mr. Navalny was suspected of poisoned via the tea served to him.

Mr.Alexei Navalny, 44, the Anti- Corruption campaigner was a staunch critic of President Vladimir Putin. Now he is admitted to a hospital unconscious and put on a ventilator. The hospital sources say that they were trying their maximum to save the life of Mr. Navalny. The Kremlin spokesmen wished him a speedy recovery. He was returning from Moscow to Tomsk.

Mr. Navalny's wife, YuliaNavalnaya, was initially denied access to the hospital but later on, she was allowed. Ms. Yulia has raised serious allegations against the hospital and authorities for the lapse and delayed medical treatment to her husband.

Mr.Alexei Navalny was arrested and imprisoned during 2011, 2013, and 2019. He was barred from the presidential election in 2018 in the context of some fraudulent cases. Media reports that the incident will storm Russian politics in the coming days.