---
AIR INDIA EXPRESS SKIDDED OFF RUNWAY-18 DEAD IN KERALA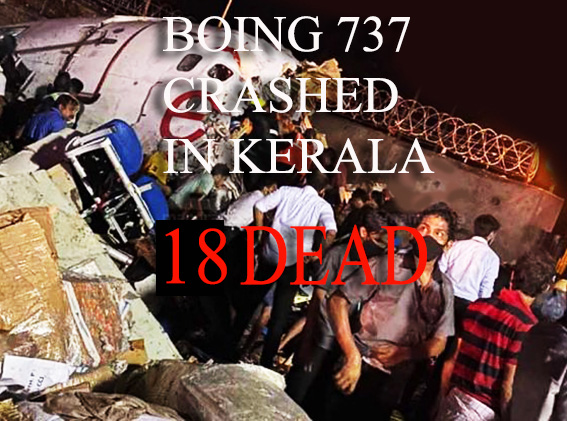 07

Aug 2020

Vande Bharat Mission- Air India Express Boing 737 IX-1344 en route from Dubai with 190 passengers has skidded off at 7:40 AM in the runway at Karippur, Kozhikode, Kerala. The aircraft plunged into a 35 ft. ditch. The passengers were repatriated from Dubai in the context of Covid-19. The Pilot and co-pilot dead. 18 Passengers reported dead. The condition of 15 passengers is serious. A total of 117 people were injured.

Almost all injured passengers including 10 children were admitted to nearby hospitals. Aviation departmental investigation was ordered. Heavy rain has invited the accident, says the official report. The plane is broken into two pieces. Hectic rescue operations continued for hours and the Chief Minister of Kerala has informed that the operations are over. The rescue service of the local people even in the midst of pandemic is greatly applauded. However, it is reported that casualties become less as the aircraft did not catch fire.

This is the second accident that happened in Karippur. Official report yet to come. It's a tabletop airport. Four kids miraculously escaped the major accident. The official report says that 18 passengers including the pilot dead. Prime Minister Narendra Modi, Rahul Gandhi and Rajnath Singh expressed their deep concern and condolence.